How to Delete Watched Shows on YouTube TV – Ultimate Guide
Asenqua Tech is reader-supported. When you buy through links on our site, we may earn an affiliate commission.
"YouTube TV offers a fantastic platform for watching your favorite shows, but there might be occasions when you wish to remove certain shows from your viewing history. Whether it's to maintain your privacy or simply to declutter your library, removing watched shows on YouTube TV is a straightforward process. In this blog post, we'll guide you through the steps."
What is YouTube TV?
"YouTube TV is a subscription-based service that provides access to live TV channels from prominent broadcast and cable networks. Additionally, you have the capability to record shows for later viewing, and the service offers unlimited cloud DVR storage. YouTube TV is compatible with a wide range of popular streaming devices, including Roku, Apple TV, Chromecast, and various others."
"The service offers subscribers access to a wide array of premium television shows, movies, and live sports. Owned by YouTube, a subsidiary of Google, YouTube TV has experienced increasing popularity over the years. It is currently available in the United States and grants access to over 85 broadcast, cable, and regional sports networks.
Subscribers also benefit from unlimited DVR storage. Additionally, YouTube TV provides the convenience of six accounts at a single price and allows content to be streamed across multiple devices, including phones, tablets, computers, and TVs."
"Can You Delete Episodes on YouTube TV?
Yes, you can delete episodes on YouTube TV. To do this, follow these steps:
Open the YouTube TV app and sign in.
Navigate to the "Library" tab.
Find the show that you want to delete.
Select the specific episode you wish to remove.
Look for the "trash can" icon and select it. This action will remove the episode from your watched history.
If you want to delete an entire series, choose the "delete series" option from the menu.
Please note that once an episode is deleted, it cannot be recovered. Make sure you want to delete it before proceeding.
How to Delete Watched Shows on YouTube TV?
Deleting watched shows on YouTube TV is a straightforward process:
Launch the YouTube app.
Tap on the three horizontal lines at the top right corner.
Select "My Episodes."
Choose the episode you want to delete.
Tap on the three dots at the top right corner on the thumbnail for the episode.
Select "Delete."
Your episodes will be deleted. Remember that deleted episodes cannot be recovered.
How to Delete YouTube TV DVR Recordings?
YouTube DVR recordings allow you to save episodes of your favorite shows for later viewing. If you wish to delete these recordings, YouTube TV does not provide a direct option for deletion. However, you can follow these steps to remove videos:
YouTube allows you to set the preference of saving the series offline for future viewing.
For shows that you want to keep saved, make sure they are selected for offline storage.
All other episodes will be deleted automatically as they conclude their seasons.
YouTube DVR recordings work by adding shows or episodes to the YouTube TV library, making them available for future viewing.
When a show or episode airs, you can watch it right away or download it, according to your preferences.
Future episodes will be saved as long as the show or season continues.
However, YouTube TV does not provide specific information on how to manually delete episodes or shows."
These steps will help you manage your YouTube TV history, including deleting specific episodes and making decisions about offline storage."
Use the Auto Delete Option to Delete YouTube TV DVR Content.
"The most convenient method to remove watched episodes or shows is by utilizing the auto-delete feature. With this feature, once you've finished watching an episode, it will be automatically removed from your DVR history."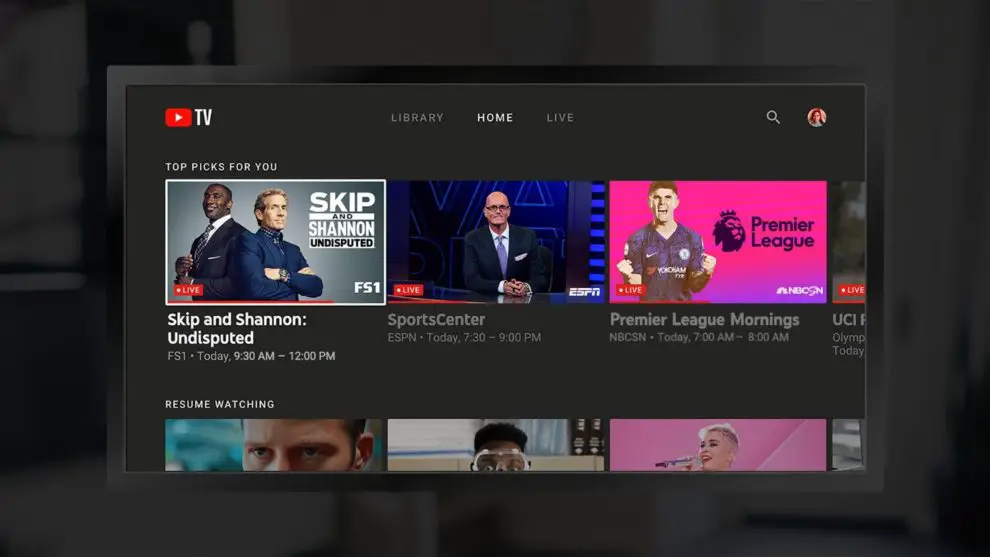 "To enable this feature, follow these steps:
Access the left menu and choose 'Settings.'
Click on 'Recordings' and select the 'Auto Delete' option.
You have two choices:

'All recordings expire after four weeks' if you want recordings to be deleted after four weeks.
'Keep only the most recent two weeks of recordings' if you prefer to retain shows for a short period before deletion, allowing for future viewing."
How to View YouTube History on Smart TV?
"Accessing your YouTube TV history is a straightforward process, and it remains consistent across various devices, including Smart TVs. Here's how you can find your history with just a few simple steps:
Launch your YouTube TV app.
Navigate to the 'Library' tab.
Then, tap on 'History.'
This will give you access to your YouTube TV history, including the videos you've watched, as well as the live channels and specific programs you've viewed. It's important to note that to access your YouTube TV history, you need to be a YouTube TV subscriber. Non-subscribers can only view their regular YouTube viewing history."
How do I Edit my YouTubeTV Library?
"You cannot edit the content in your YouTube TV library, but you can customize its sorting and other options. Here's how to do it:
Go to YouTube TV and select the 'Live' tab.
Choose the 'Sort' option and select 'Custom.'
Click on the red checkmark to remove channels from your custom view.
Reorder the channels to your liking.
This way, you can create a custom list that suits your preferences."
The Concluding Thoughts
"Indeed, YouTube doesn't offer an extensive array of options for deleting shows and episodes from the YouTube TV library. However, the process we've outlined in the previous discussion is relatively straightforward and consistent across various devices."