75+ Best Funny Email Addresses and Clever Usernames
Asenqua Tech is reader-supported. When you buy through links on our site, we may earn an affiliate commission.
A while back, I penned a post featuring 50 humorous WiFi names in both Hindi and English. To my delight, many of our readers enjoyed it and even requested more posts like that, considering them to be excellent sources of fun ideas that bring laughter to everyone's lives. And we all know that laughter is beneficial for our well-being. ?
Therefore, I'm here with another post, this time dedicated to funny email addresses and clever usernames. I've curated the best and most amusing ones, ready to bring some laughter to our readers once again. I hope you find it just as entertaining.
Please note: All the email addresses and usernames mentioned here are purely fictional and intended for amusement and inspiration. Any similarities to actual email addresses or usernames are purely coincidental.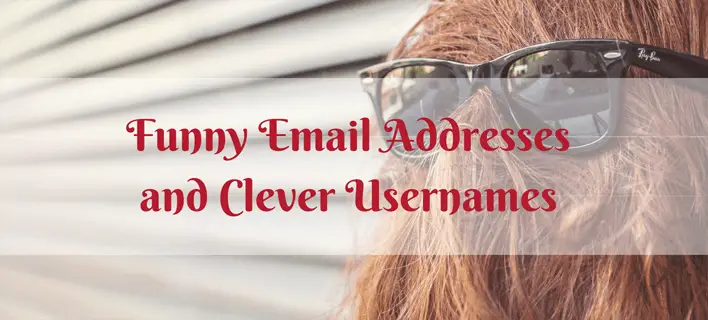 Best Funny Email Addresses
Many companies have a standard practice of assigning email addresses to employees based on their name's initials or a few characters from their first or last name. This method is convenient and easy to remember, as was the case when I worked for a company, where they assigned me the email address [email protected]. However, sometimes this approach doesn't work smoothly, especially for individuals with unique or unconventional names. As a result, they end up with comical email addresses, some of which I'll share with you below:
These examples demonstrate that sometimes, due to the initials or characters in one's name, email addresses can take an unintended humorous turn. To avoid potential embarrassment, individuals whose initials might lead to such outcomes should consider requesting their company to use their full name instead of generating potentially comical email addresses. Alternatively, they can inquire about more creative email address options if their organization permits it.
Some Random funny, clever Email Addresses
Clever usernames for Online Gaming sites
For those dedicated gamers who are active members of multiple gaming platforms, your gaming persona should exude a sense of rock-solid expertise. This is your opportunity to showcase your gaming prowess with a distinctive, clever, and formidable username.
You_loser
Chemo_therapy
Dumb_man
Winner_me
Thesilentbang
Lastsamurai
Lonesamurai
Catwoman_on_hunt
Iamtooprettytodie
Ninetees
Phantom_lady
Bang_man
Iwillbangyou
Ruthless_gamer
Ruthless_winner
No_tolerance
Iam_bombshell
Death_race
Afterurturn
Unbeaten
Funny, Sexy, and Clever Usernames for Dating Sites
When navigating a dating site, it's essential to present yourself as an appealing individual. Achieving this can be done through the selection of a highly creative username or display name. Your choice should also align with your intentions on the dating platform. If you're seeking a casual hookup, a flirtatious and alluring username is fitting. However, if you're on the hunt for a soulmate, opt for a sweet and affectionate username that reflects your true character and aspirations.
Say_myname
Like_a_hulk
Take_me_home
Iamtoos*xyto_handle
Whats_in_thename
Imcreepy
Safes*x
Sexygirl69
Loyalboy69
Justforyou
Feelslikelove
Smartypants
Iexist
Ireallydo_exist
RazzleDazzle
LonelyNLooking
Single_readyto_mingle
Can_Cook_Kebabs
Free_10_Days_Trial
Moms_Love_Me
YourHero
YesYesOhGodYes
LipCrusher
JerksGetTheGirl
BeMyBae2Night
Don't use these if you are not sure, these are for fun. You must use the usernames on the dating sites that reflect your character because that is important as other people consider usernames while choosing someone to date.
Funny and Cool English and Hindi usernames for Instagram
Muffinhead
Mister
BornConfused
e4envy
MaiHuHero
ViralWitch
MaiHuDon
Iamkaalia
MugamboKhushHua
MyTower
EnoughIsEnough
BootyliciousBabe
NintendoNinja
ResidentEvil
Condo*man
Feel free to choose any of these usernames if they resonate with your style and personality. Keep in mind that if your Instagram account serves a professional purpose, it's best to opt for more formal and business-oriented usernames. The ones listed here are all about adding a touch of fun to your online presence. ?
Wrapping up
Here are a selection of cool, humorous, alluring, and clever email addresses and usernames that you can choose based on your preferences. I'd like to advise against using any unsettling or creepy options; these are purely for entertainment and should not be employed seriously.
Moreover, I invite you to share your own amusing email addresses and creative usernames in the comments. We're always on the lookout for additional fun ideas, and your contributions are greatly appreciated.
I hope you've enjoyed this article. ?