160+ Now.gg Games List | List of Every Game on Now.gg
Asenqua Tech is reader-supported. When you buy through links on our site, we may earn an affiliate commission.
"Welcome to the definitive guide to the Now.gg Games List of 2023. Curious about Now.gg games? These represent a novel category of browser-based gaming that requires no arduous downloads, allowing you to immerse yourself in action on your smartphone, PC, or even your smart TV. You'll find a diverse array of games spanning various genres, including Action, Simulation, Strategy, Role-Playing, Adventure, and more.
While familiar favorites like Roblox, PUBG, and Minecraft are all accessible on Now.gg, the platform isn't limited to mainstream titles. It hosts a rich assortment of hidden gems awaiting your exploration. With a selection of over 160 games and continuously expanding, you're certain to encounter a game that perfectly aligns with your gaming preferences."
Now.gg Games List 2023
"Now.gg is revolutionizing the gaming experience. Gone are the days of tedious installations and colossal downloads. With just one click, you're poised for instant play. More than 160 games are at your disposal, each offering its own distinct adventures, challenges, and rewards.
Whether your interests lie in Action, word games, simulations, or even dress-up games, there's something to cater to everyone's tastes. An abundance of immersive worlds beckons you to explore. Let's plunge in and discover what Now.gg has in store for you."
Action Games | Action Now.gg Games
"Seeking an exhilarating adrenaline rush? The Now.gg platform has your back with an impressive selection of action-packed games. Whether you're drawn to the whimsical appeal of "Super Sus" or the intense warfare of "Tank Battle War 2D," you'll find a wealth of heart-pounding entertainment. Test your skills and courage with titles like "Krunker," "Granny," and the perennial favorite "Clash Royale.""
Simulation Games | Simulation Now.gg Games
"Immerse yourself in the virtual realm and assume command with Now.gg's collection of simulation games. Construct your empire in "Golden Hills: City Build Sim" or experience the trials of a novice driver in "Novice Driver Rush." You can also delve into the immensely popular "Among Us," alongside titles like "Dragon City Mobile" and "Drift Boss." In these games, the real world's challenges may be daunting, but you hold the reins of control."
Strategy Games | Strategy Now.gg Games
"Now.gg's lineup of intellectually stimulating titles revolves around strategy. You can participate in battles against the undead in "State of Survival," safeguard your castle in "Guardians of Castle," or embark on explorations of cursed islands in "Misty Continent." Titles such as "Strategy & Tactics: WW2" and "BedWars" require careful planning and sharp wit to secure victory."
Role Playing Games on Now.gg | Now.gg RPG
"Dive into sweeping tales and boundless, immersive universes with the RPGs accessible through Now.gg. Reign as a sultan in "Game of Sultans," embark on heroic quests in "Legend of Heroes," or enter the post-apocalyptic realm of "GENESIS." Every corner holds a new adventure, with titles like "EZ Knight," "Dynasty Scrolls," and the beloved "Murder Mystery 2″ offering captivating journeys."
Adventure Games On Now.gg | Adventure Games
"Exciting adventures beckon in Now.gg's lineup of captivating titles. Join the thriving player community of "Roblox," whip up culinary delights in "Pizza Prince," or venture into the treacherous realms of "Dungeon Survivor." And for those with a fascination for dinosaurs, "Jurassic World Alive" offers an adventure perfectly tailored to your preferences."
Music Games On Now.gg | Music Games
"Immerse yourself in the world of rhythm and beats with Now.gg's diverse range of music games in 2023. Titles like "Idol Party" from XP Games, "My Singing Monsters" by Big Blue Bubble Inc., and "Geometry Dash Lite" offer immersive and interactive experiences that redefine your connection with music. These games go beyond mere entertainment, serving as a platform to test your rhythmic skills, foster relaxation, and present you with unique challenges.
In "Idol Party," you can step into the shoes of a music star, making pivotal decisions and delivering captivating performances. "My Singing Monsters," on the other hand, lets you nurture and feed adorable creatures that produce enchanting melodies, creating a one-of-a-kind musical journey. "Geometry Dash Lite" seamlessly blends platforming and rhythm-based gameplay, synchronizing every jump, flip, and flight with the rhythmic pulse of the background music."
Racing Games | Racing Games On Now.gg
"Experience the exhilaration of speed and competition with Now.gg's thrilling assortment of racing games in 2023. The platform presents a diverse collection of games, including "Hill Climb" and "Hill Climb Racing 2" by Fingersoft, "Zombie Derby: Pixel Survival" by Brinemedia, "Racing Smash 3D" by GamesUnion Technology Co., Ltd, "Hot Wheels Unlimited" by Budge Studios, and "Happy Wheels" by James Bonacci.
These games cater to a wide range of racing styles. "Hill Climb" and its sequel offer unique physics-based challenges as you navigate hills and conquer diverse terrains. "Zombie Derby: Pixel Survival" infuses racing with a survival twist in a post-apocalyptic world teeming with zombies. "Racing Smash 3D" takes you on an adrenaline-pumping journey with distinctive vehicles and epic stunts. The iconic "Hot Wheels Unlimited" brings beloved toy cars to life, allowing you to race through a world filled with loops and jumps."
Card Games | Card Games On Now.gg
"Unleash your strategic prowess with the diverse array of card games available on Now.gg in 2023. The platform boasts an assortment of titles, including "Unbelieve Dungeons" by FREE STAR, "Girls Legend" by LLYGAME, "Magic Solitaire Card Games" by H.D. ZiMAD, "Holdem or Foldem – Poker Texas Holdem" by Forever9 Games, "Solitaire Grand Harvest" by Supertreat – A Playtika Studio, and "Spades Royale Online Card Game."
These games deliver the timeless essence of card games directly to your device. For instance, "Magic Solitaire Card Games" infuses a digital twist into the classic Solitaire experience, while "Holdem or Foldem – Poker Texas Holdem" faithfully recreates the thrill of poker showdowns. "Girls Legend" and "Unbelieve Dungeons" ingeniously incorporate card mechanics into the realms of role-playing and dungeon exploration, elevating these genres with a fresh layer of strategy and depth."
Puzzle Games | Puzzle Games On Now.gg
"Engage your intellect with the extensive array of puzzle games available on Now.gg in 2023. Titles like "Kitten Match" by Special Gamez, "Cradle of Empire Egypt Match3" by Awem Games Limited, "Sudoku.com – Classic Sudoku" by Easybrain, and "House Painter" by Squarelemurs promise to challenge your mind and provide hours of entertainment.
Each of these games offers distinctive puzzles that put various cognitive skills to the test. "Kitten Match" combines charming kitten-themed puzzles with a home renovation narrative. "Cradle of Empire Egypt Match 3″ adds a historical dimension, requiring you to solve match-3 puzzles to reconstruct ancient Egyptian civilization."
Arcade Games | Arcade Games On Now.gg
"Indulge in the excitement of arcade games with a range of choices available on Now.gg in 2023. Titles like "Lokicraft" by Akseno 2, "Blockman go" by Blockman GO Studio, "Couple Flip" by JoyPac, "Draw the Rest" by JoyPac, and "Red Ball 4" by FDG Entertainment offer boundless hours of enjoyment and a dash of nostalgia.
From the creatively engaging universe of "Lokicraft" to the multiplayer sandbox adventure of "Blockman Go," there's something to suit every taste. "Couple Flip" and "Draw the Rest" provide swift and entertaining challenges ideal for quick breaks, while "Red Ball 4″ combines platforming and puzzle-solving for an engaging gaming experience."
Educational Games | Educational Games On Now.gg
"Embark on an exciting educational journey with Now.gg's array of educational games in 2023. Titles like "Kahoot! Play & Create Quizzes," "Applaydu family games by Ferrero Trading Lux S.A," "Vlad & Niki Supermarket game" by Hippo Kids Games, "Pepi House: Happy Family" by Pepi Play, "Pepi Hospital: Learn & Care," and "Pepi Wonder World: Islands of Magic Life" offer interactive methods to explore a variety of subjects.
From crafting and engaging in quizzes with "Kahoot!" to immersing yourself in diverse scenarios with the "Pepi" series, these games infuse the learning process with enjoyment and interactivity. "Vlad & Niki Supermarket game" introduces young learners to real-world experiences, fostering practical knowledge."
Horror Games | Horror Games On Now.gg
"Delve into the heart-pounding world of horror games with the 2023 selection on Now.gg. This spine-tingling collection features "Granny," "Granny 3," "Granny: Chapter Two" by DVloper, and "Evil Nun."
"Granny" and its sequels immerse you in a chilling adventure, where you must escape the clutches of a sinister granny. These games expertly blend horror and puzzle-solving, ensuring you're constantly on the edge of your seat. On the other hand, "Evil Nun" introduces a different malevolent antagonist but promises just as many hair-raising scares. These games offer a generous serving of chilling thrills, providing a deeply satisfying horror gaming experience."
Word Games | Now.gg Word Games
"Immerse yourself in the world of letters, words, and stimulating puzzles through the diverse collection of word games available on Now.gg in 2023. These games provide distinctive opportunities to showcase your vocabulary prowess and exercise your mental agility in entertaining and engaging ways.
One standout in the realm of word games is "Word Chums" by People Fun. This innovative game lets you put your vocabulary skills to the test against friends and players worldwide. Its engaging visuals and competitive spirit make it an excellent choice for those seeking to challenge themselves and expand their linguistic knowledge.
Adding a delightful twist to the selection is "Hangman" by Senior Games, offering a digital rendition of the classic hangman game. It delivers a nostalgic experience while enabling you to hone your word-guessing skills in various categories.
For word game enthusiasts, "Word Bakery 2021 Pro" is another delightful option. This game allows you to craft words from a set of letters, akin to baking words in a virtual bakery. This creative approach to word games can be both enjoyable and educational.
Lastly, "Immortal Taoists" by Entrepreneur Game seamlessly combines word puzzles with an enthralling storyline, offering a mystical journey through ancient Chinese philosophy. The game presents a unique fusion of wordplay and immersive storytelling, setting it apart as a distinguished choice among word games."
Animal Games | Animal Games On Now.gg
"Animal enthusiasts have a delightful array of options to explore in the realm of animal games on Now.gg in 2023. Whether you're nurturing adorable pets or embarking on thrilling adventures with exotic wildlife, these games offer a rich and diverse experience for all animal lovers.
"Looney Tunes World" by Scopely lets you engage with beloved animated characters through a variety of mini-games and adventures. Each character boasts unique skills and abilities, ensuring hours of enjoyment and entertainment.
"Animal Jam" by WildWorks immerses you in a virtual world where you can embody your favorite animal, traverse stunning landscapes, and partake in educational mini-games. This game stands out for its focus on nature and conservation, providing players with an opportunity to learn about diverse species in a fun and interactive manner.
"Ants: Kingdom Simulator" by Game Union Technologies introduces a captivating twist to animal games. You take on the role of managing an ant colony, making resource allocation decisions, defending your kingdom, and expanding your territory.
"Dragonscapes Adventure" by Century Games whisks you away on an exhilarating journey where you can uncover and nurture an array of exotic creatures on your tropical island. This game seamlessly blends exploration and caretaking, delivering a distinctive and captivating experience within the world of animal games."
Anime Games | Anime Games On Now.gg
"Anime aficionados can breathe life into their beloved series and characters with the 2023 selection of anime games on Now.gg. These games offer a range of immersive experiences, spanning from role-playing to puzzle-solving, all encapsulated within anime's unique art and storytelling style.
"Arknights" by Yostar Games stands as a strategy game nestled in a dystopian universe. With its exquisite anime-style visuals and intricate narrative, it offers an immersive experience that transcends the ordinary realm of gaming.
"Gacha Studio" by Lunime caters to those who revel in character creation and storytelling. You have the power to craft anime-styled characters, dress them in various outfits, and set the stage for your own narratives.
"Monster Girl Maker 2" presents a unique and whimsical gaming experience, enabling you to design and craft your very own monster girls. Its innovative approach and creative freedom distinguish it as an exceptional choice for anime game enthusiasts.
"Friday Night Funkin'" is a rhythm-based game adorned with an anime-inspired art style. It blends captivating music and engaging gameplay to offer a lively and fast-paced gaming experience, making it an irresistible choice for anime and music enthusiasts alike."
Board Games | Board Games On Now.gg
"Whether you're a devoted fan of classic board games or seeking fresh tabletop challenges, Now.gg in 2023 presents a diverse selection of board games tailored to a range of preferences. From strategic gameplay to lighthearted dice-rolling amusement, these games deliver the delight of traditional board gaming right to your digital device.
"Backgammon" by AI Factory Limited breathes life into the ancient board game, providing a range of difficulty levels and settings to accommodate players of all skill levels.
"Chess – Play and Learn" by Chess.com goes beyond being a digital chess game; it also offers resources for learning and enhancing your chess skills, making it an excellent choice for both beginners and advanced players.
"Ludo Club – Fun Dice Game" by Moonfrog, "Ludo Hero" by Bunny Studios, and "Ludo Bar – Make Friends Online" by Ludobar Team each offer a unique take on the beloved Ludo game. These games foster engaging social interactions, enabling players to compete globally against friends or fellow gamers.
"Fidget Pop Battle" by JoyPac introduces a captivating twist to board games by infusing elements from popular fidget toys into a competitive gameplay format. The result is an entertaining and addictive game perfect for casual enjoyment."
Cat Games | Cat Games On Now.gg
"As the irresistible allure of our feline companions takes center stage in the digital realm, Now.gg presents an array of cat-themed games in 2023 sure to warm the hearts of cat enthusiasts. These games provide a wealth of virtual experiences centered around our cherished furball friends.
One standout in this category is "My Talking Tom Friends" by Outfit7 Limited. In this captivating game, players can adopt Tom and care for him much like a real pet. The game offers a medley of mini-games and activities to enjoy with Tom, ensuring endless entertainment.
Another delightful addition to Now.gg's cat game collection is "My Talking Tom 2." Building upon the foundations of the original game, My Talking Tom 2 introduces new elements and mechanics, including a travel feature, a pet feature, and fresh mini-games, to keep the gameplay dynamic and engrossing.
Lastly, "My Talking Angela 2″ brings a touch of femininity to the Talking Tom franchise. With Angela, players can explore her world, personalize their fashion, makeup, and home, all while engaging in fun and endearing mini-games."
Monster Games | Monster Games On Now.gg
"Whether you're seeking spine-tingling chills or yearning to team up with mythical creatures, Now.gg's 2023 selection of monster games has you covered. These games introduce an array of monstrous characters to your screen, promising exhilarating and heart-pounding adventures.
One standout in this category is "Dragon Raja," a visually stunning MMORPG game that immerses players in a world teeming with dragons and magic. The game's intricate narrative and compelling mechanics render it a must-play for any aficionado of monster games.
"League of Angels: Chaos" by Youzu (Singapore) Pte melds fantasy and strategy in a captivating fashion. In this game, players can unite with angels to combat malevolent forces, embarking on an epic journey replete with strategic battles and challenges.
Last but not least, "Perfect World Mobile" transports the beloved 12-year-old MMO to the mobile platform. Players can explore a vast and immersive world inhabited by a myriad of monsters and mythical creatures in this game."
Ludo Games | Ludo Games On Now.gg 
"If you're in search of a timeless board game to relish with friends or family, Now.gg's Ludo games list in 2023 has you well-covered. These games deliver the enduring delight of Ludo straight to your screen, granting you enjoyable gameplay that can be shared with others.
Among these offerings, "Ludo Bar: Make Friends" serves as a social gaming platform, allowing players to engage in a game of Ludo while offering opportunities to make new friends and foster social connections.
Another game deserving of your attention is "Ludo King," a cross-platform multiplayer game compatible with desktop, Android, and iOS platforms. The game extends its appeal by including various other board games, like Snakes and Ladders, making it a versatile choice for enthusiasts of board games.
Lastly, "Ludo Club" by Moonfrog offers a fast-paced rendition of the classic game. With its swift matches, this game is ideal for on-the-go gaming, delivering an intensely competitive experience."
Magic Games | Magic Games On Now.gg 
"Enthusiasts of the mystical arts are in for a delightful experience with Now.gg's assortment of magic games in 2023. These games transport players into realms of spellcasting and epic magical showdowns, providing an enchanting escape from reality.
Among these, "MU Origin 3" stands out with its captivating narrative and engrossing gameplay. The game delivers a classic MMORPG experience featuring epic battles, exploration, and character customization.
"Dragon Raja" also graces this category, immersing players in a magical world teeming with dragons and other mythical beings. Its breathtaking graphics and compelling storytelling render it an irresistible choice for aficionados of magic games.
"Perfect World Mobile" and "Rebirth of Chaos: Eternal Saga" both provide immersive MMORPG experiences set in magical realms. Whether embarking on quests in a stunning open world or engaging in grandiose battles, these games offer something to delight every lover of magic gaming."
Makeover Games | Makeover Games On Now.gg
"Now.gg's lineup of makeover games in 2023 empowers players to unleash their creativity and fashion flair. These games are tailor-made for those who relish the art of transforming virtual characters with the latest trends and styles.
"Project Makeover" invites players to embark on dramatic transformations, tackling enjoyable puzzles to finance their projects. The game seamlessly blends home decor and fashion, ensuring a well-rounded experience for all budding stylists.
Another thrilling entry in this category is "Fashion Makeover: Match & Stories," which fuses the entertainment of match-3 games with the gratification of successfully executing a makeover. The game also boasts a captivating storyline that keeps players fully engaged.
Games like "Princess Mermaid Beauty Salon," "Project Star: Makeover Story," and "Barbie Dreamhouse Adventure" offer an array of makeover scenarios, from elevating a mermaid princess into a beauty queen to styling celebrities and living out your dream lifestyle with Barbie Dreamhouse Adventure."
Farm Games | Farm Games On Now.gg
"For those who relish the serenity of the countryside and the contentment of nurturing their own crops, Now.gg's farm games in 2023 provide the ideal escape. These games encompass a spectrum of agricultural experiences, from tending to livestock to cultivating and harvesting crops.
"State Of Survival" presents a unique amalgamation of farming and survival, where players must establish a farm to sustain their settlement while contending with relentless hordes of zombies. The game's fusion of farming, strategy, and survival elements sets it apart as an exceptional addition to this category.
On the other hand, "DragonScape Adventure" takes a more fantastical approach to farming, granting players the ability to cultivate magical crops and raise mythical creatures. The game's enchanting, fairy-tale-like aesthetics and relaxing gameplay render it an outstanding choice for enthusiasts of both fantasy and farming games.
"Trading Legend" and "Idle Miner Tycoon" offer distinctive interpretations of the genre. While "Trading Legend" intertwines farming with business management, "Idle Miner Tycoon" introduces mining elements, presenting a fresh vantage point within the realm of farming games."
Gun Games | Gun Games On Now.gg
"For those who crave high-octane action and exhilarating shootouts, Now.gg's selection of gun games in 2023 is tailor-made. These games furnish a medley of shooter experiences, spanning from strategic combat to pulse-pounding multiplayer battles.
"Bullet Echo" by ZeptoLab introduces a unique twist to the genre, employing sound as a primary gameplay mechanic. Players must utilize sound to pinpoint the locations of their foes and strategize their attacks, resulting in an intense and tactical gaming experience.
The classic "Call of Duty" also makes an appearance on the list, bringing its acclaimed first-person shooter gameplay to the mobile platform. The game offers an array of modes, including team deathmatch, frontline, free for all, and more.
"War Robots. 6v6 Tactical Multiplayer Battles" by Pixonic delivers a thrilling experience of robot combat. With a wide selection of robots and weapons to choose from, the game offers a tactical and intense multiplayer experience.
Lastly, "MEGA MAN X DiVE – MOBILE" offers a nostalgic voyage to the past with its side-scrolling shooter gameplay. Featuring a diverse roster of characters and stages from the classic Mega Man series, the game is a must-play for fans of the franchise."
"TikTok: While not a traditional game, TikTok is an engaging platform that invites users to participate in various challenges, making it an exciting form of social media gaming.
Anifie: "Metaverse Owned by You" offers a captivating social experience, where players can interact within a virtual world owned by its users.
IMVU: An "online game & Friends," it immerses players in a virtual world, enabling them to create 3D avatars, engage with other players, and take part in diverse activities.
PK XD: "Explore and Play with your Friends!" is another engaging social media game that allows players to delve into a virtual world, create characters, and interact with friends.
ZEPETO: ZEPETO, in conclusion, is a delightful social media game that lets you craft a digital avatar of yourself and interact with friends in a virtual 3D world.
Sports Games | Sports Games On Now.gg The Now.gg games list for 2023 caters to sports enthusiasts with a variety of games covering popular sports.
Mini GOLF Tour: "Clash & Battle" offers a fun mini-golf experience, enabling players to compete against each other in thrilling golf matches.
Rocket League Sideswipe: This mobile adaptation of the popular Rocket League game presents a fast-paced soccer experience, complete with rocket-powered cars.
Real Cricket 20: It brings the thrill of cricket to the mobile platform, offering realistic graphics and gameplay that will resonate with cricket fans.
Retro Bowl by New Star Games Ltd: This game delivers a retro-style American football experience that is both enjoyable and challenging.
Golf Clash Sports by Playdemic: Lastly, Golf Clash Sports by Playdemic provides a competitive golfing experience, allowing players to compete in real-time against opponents from around the world."
Zombie Games | Zombie Games On Now.gg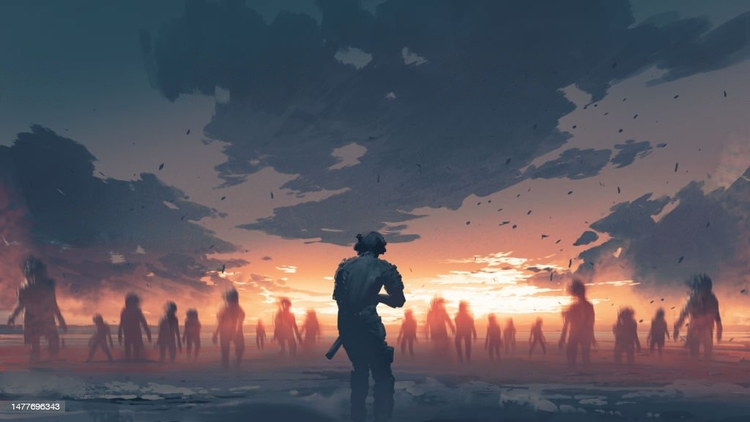 The Now.gg games list for 2023 boasts an impressive lineup of adrenaline-pumping zombie games.
"State of Survival: The Zombie Apocalypse" offers a captivating mix of strategy and survival gameplay, challenging players to rebuild their settlements while warding off relentless zombie hordes.
"Left to Survive: Action PVP & Dead Zombie Shooter" provides a high-octane survival experience against the undead, featuring both single-player and multiplayer modes.
"Zombie Kingdom" is a strategic game where players must construct defenses and safeguard their kingdom against swarming zombie threats.
"Dawn of Zombies: Survival by Royal Ark" immerses players in a post-apocalyptic world teeming with zombies, offering a true test of survival.
Last but not least, "The Walking Dead: Road to Survival" draws inspiration from the beloved comic series and TV show, delivering a narrative-rich survival game that pits players against the relentless undead."